My friend Charise gave me some maternity clothing and I purchased a few items at a used clothing store, but here's what I've purchased new so far ...
Some stuff from Gap, Old Navy, and Banana Republic because they just ran A BUNCH of promotions recently.
Old Navy Maternity Low Rise Skinny Jeans
$36.50 plus 20% off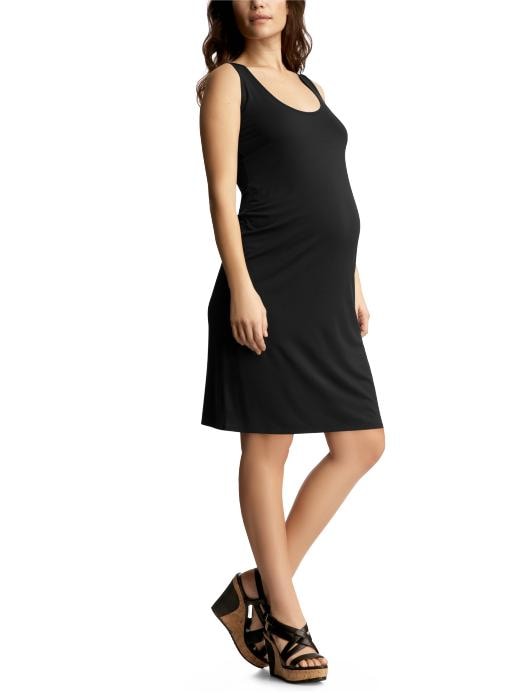 Gap Ruched Tank Dress
$49.50 plus 20% off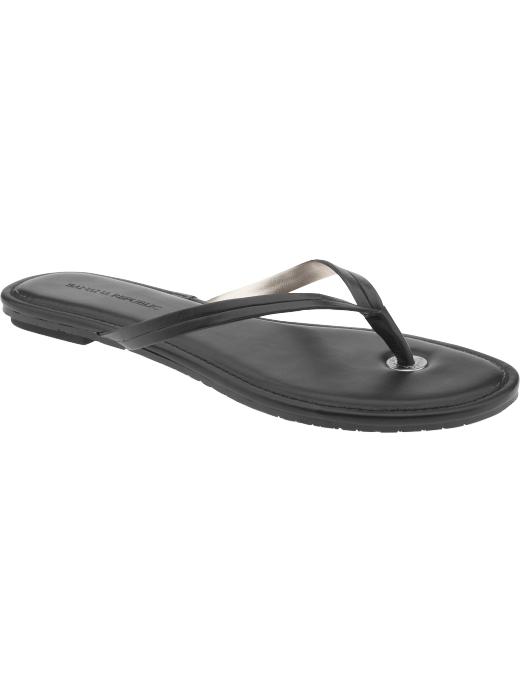 Banana Republic Mazzy simple straps thong
$39.50 plus 30% off
I know they aren't "maternity," but they have memory foam! MEMORY FOAM PEOPLE! And they are v. comfy. I'm keeping them. My baby wants mommy's feet to be comfy.
Norma Kamali for Walmart Tie Waist Jersey Dress
$18.00
I keep thinking I'll return this one and just keep the Gap dress, but it is only $18.00.
Wal-Mart roll cuff cargo pants
$18.00
I might return these Wal-Mart items especially the dress if I keep the Gap dress. But black dresses are soooo versatile! I usually try to stay away from Wal-Mart, but they actually had some reasonably price and cute maternity clothes online. Since I'm only going to be having a couple kids I figure I can shop there like twice in my lifetime?
Motherhood black capris
$19.98
I thought I'd be able to wear these throughout except now there is going to be snow and I'm starting to think I need to purchase some regular maternity pants for work.
Black capri leggings
$19.98
They are regular length on my short stubby legs.
I ordered it all online and of course I used my EBATES! I think I'm doing pretty well. I did purchase a couple new shirts from the Gilt Groupe when they had the maternity sale, but I can't find pictures any longer. They were tops from Maternal America, which I found was kind of pricey so it was nice to get them at a sample sale. They are super comfy and I love them.
Looks like it is going to be neutral colors from here on out for this mama. Guess I'll have to spice it up with shoes and accessories!